Testimonials
Takemasa Oyama, grade 12 international student from Japan.

My name is Takemasa Oyama. I have been an international student at Gleneagle Secondary School since 2014. Many people did not know about my country other than anime and sushi. When some people started asking me about Japanese history and culture, I realized I had an opportunity to share my enthusiasm and knowledge of Japan so I created the Japanese Culture Club in 2014. A group of interested students came together once a week to celebrate Japan and multiculturalism. The first thing we did was create a sister school in Japan. If you are an international student, I believe you can bring your love and knowledge of your home country and then learn about Canada, and become a global person. What I learned here most is how beautiful and strong multiculturalism can be.
Ji (George) Wang, grade 10 student from China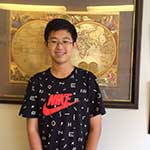 My name is George Wang, and I have been studying in Canada for one and a half years. I am an international student from Dalian, China.
Coquitlam School District has given me so many unforgettable memories.
I am a straight A student, enjoy volunteering as a tutor in Coquitlam Centre Library, play tennis at People's Court, and love to socialize with my friends from all over the world.
I recently placed first in the Canadian Senior and Intermediate Mathematics Contest in Coquitlam – Intermediate Division.
I am getting used to the school system and life in this wonderful city, with great relationships with responsible teachers and friends.
Moon Young (Sophia) Kim , grade 12 student at Terry Fox Secondary School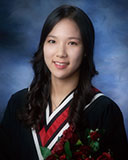 Moon Young (Sophia) Kim, a grade 12 international student at Terry Fox Secondary School, placed first in the Stanford Invitational Speech and Debate Tournament in early January of this year. She also placed in the top 32 in the Harvard High School Invitational Tournament in October 2015.
Sophia started a debate club at Terry Fox Secondary School 4 years ago. There are currently 12 members.
"I came to Canada when I was in grade 2 and my experience here has been great ever since. The people here are great and the staff at the schools I attended were not only knowledgable, but also supportive of whatever I did. One of the best qualities of the schools in SD43 is that the counsellors and the teachers are all supportive of all the things I do and they never fail to help me the best way they can. I felt this compassion and support especially at Terry Fox Secondary, the school I attend right now. Mr. Chambers, my counselor, has supported me in many things from entering me into the district's speech contest or helping me with my university applications.
I believe that this friendly atmosphere and the great support system fueled me to become the confident, determined student I am today. I hope to get into one of the prestigious universities I applied for and later matriculate in a law school to become a lawyer or a worker in the political world. I love to fight for justice, especially through public speaking and making unheard voices heard, which is part of the reason why I love debate so much".
Henrique Costa E Silva, grade 12 student from Brazil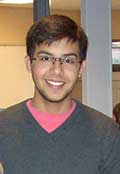 Canada as a destination: I think Canada is a popular place for exchange students because the education here is one of the best in the world. Also, the weather here is very different from anything in Brazil, which attracts a lot of people. The population itself is different; people here are somehow more open to differences and new cultures, which really facilitates our immersion into the Canadian way of life. In my personal opinion, the one factor that brought me to Canada was the fact that for the first time in my life I would be somehow independent. I would get to use my English and knowledge about life to make it through the day; it was a unique opportunity to grow as a person.
Dasha Boichenko, Russia

I first came to Canada (Coquitlam School District) in February 2008. I am extremely glad that I got to experience the Canadian high school system as it gave me lots of different options and opportunities. Eventually I understood that I love film more than anything else, especially since I had a great teacher who would always push us forward and set a high standard for Heritage Woods students.
Today, I have over 15 different short films that I'm proud of and 5 on-going projects for this summer. In the fall, I'll be starting my first year at SFU film program. I'm really looking forward to it, as I've heard good things and some of my friends will be starting their second year there. The work I've seen done by the students is very impressive.

Esther Hyunjae Jang, South Korea ( an international student at Dr. Charles Best Secondary School, Coquitlam School District No. 43, from February 2000-June 2002.)

When I came to Canada at the age of sixteen I did not speak English very well. Learning a second language was indeed difficult. In my first year at Dr. Charles Best Secondary School, the counselor helped me through my courses and kept me motivated. I participated in many after school activities such as the Yearbook Club and the Multicultural Club and worked as a personal peer tutor.
After high school, I continued my studies at Simon Fraser University; completing a major in Linguistics, specializing in ESL learning. I was involved in many cultural, educational and social activities on campus. It is indeed a school where I made many friends from all over the world. After graduating from SFU, I came back to Korea and I have been working as an interpreter and assistant to the ambassador of the Republic of Azerbaijan.
CG, Mexico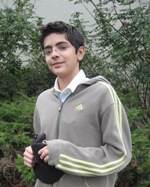 I'm just sending this e-mail to you, to talk about my experience here in Canada and my school, Canada is a beautiful country; my experience here in Coquitlam is really good, I had so much fun in my school with my friends and my teachers, they always help me when I need it, they always ask me If I have a problem with the assignment or homework, and they explained it really good, I'm in the basketball team, I like it so much, I'm not really good playing basketball but I like trying new things.
DK, Korea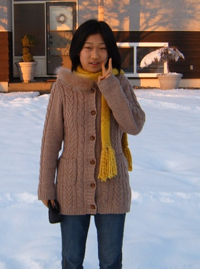 When I first arrived in Coquitlam on Jan. 11, 2007, I didn't have the courage to speak in English, but people here let us feel welcome and they care about us. Canadian host family treat me like another family. Teachers are very friendly. I'm talking more and more at home and school. I feel my English is improving day by day. I'm getting more used to school life. I'm happy to be here and I'm sure I'll be doing very well at school.
YS, Japan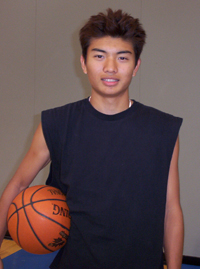 I came to Canada in February and I am having a great time here. The school has good students and excellent teachers, also a wonderful field. I am taking Math 11, ESL, Physical Education and Science 10. In Physical Education class we get to go bowling, golf, ice-skating and lots of other stuff that's fun and that we can't do in Japanese PE classes. My favorite teacher is Ms. Wong my ESL teacher. She is good at how to teach and it is very easy to understand her. My English is improving thanks to her. Also, she takes good care of international students like me. She is a remarkable teacher. Math and Science are little bit difficult but I think it is easier than Japan. I play baseball in Coquitlam Little League and I am having so much fun there too. I have games and practices almost everyday after school. I am so busy and sometimes I get tired. But I have lots of nice friends there. They are so funny. They teach me English and I teach them Japanese. Canadian baseball isn't strict like Japanese baseball so it's fun. I am doing good with my Host family. There are two girls and a boy in the family. The host mother is doing daycare so there are many kids in the house and I play with them every day. This is why I am having good time in Canada. I want to thank my parents and the people who support me. See Japanese Translation
DB, Coquitlam, Canada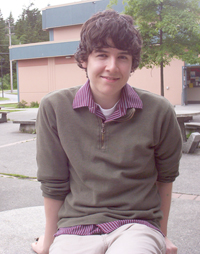 Through my years at Charles Best Secondary, I have been a friend with various international students. My relationship with them has established a curiosity of their culture and ways. As of this time last year, I traveled to Japan and Korea (of which a majority of my international friends are born) to see first hand the culture and customs. It was a magnificent trip, filled with some of the best memories of my life, and I hope to one-day travel there again. Many of the students also strive to achieve their best at school, which has served as a great inspirational motive for me to accomplish my goals. I am grateful to have met students from around the world, as they have helped open my mind to new experiences and ideas.
HS, Japan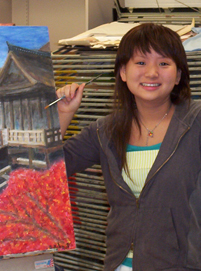 School in Canada is funnier and more interesting than Japan. I studied last year and then returned to Japan, but I missed Canada so much, so I decided to come back to Coquitlam. I have classes five days a week. I'm taking Drafting, Art and ESL. I like my classes and my teachers. When I came back to Canada, I was reintroduced with many of my old friends. I missed them so much. People are very kind in Canada, and are interested in my culture. By the way, my host family is so nice. I'm staying with same host family when I was here. They are Canadian and I have two host brothers. They are four and six years old. My host father is a teacher at Dr. Charles Best so I always go to school and take home by car. In the evening, my host family and I have dinner together. My host father and mother is good cook. I often play and watch TV with my cute host brothers while we eat. Sometimes I have a nap. I usually have a lot of homework, so I study until about 12:00 pm. I'm learning a lot of English everyday and I have to study hard to graduate from this school. I like Canada so much and I'm enjoying Canada.
Please see the video for our students:
Luiz Lourenco from Brazil
Sebastian from Germany & Asuka from Japan
Taichiro Ando from Japan
SBK from Korea
International Student from China Wins Outstanding Volunteer Award
Si Yi Wang, an international student from China and a member of the Canadian International Student Society (CISS), recently was awarded the Outstanding Volunteer Award at a local fundraiser event. The award was presented to Si Yi by Senator Yonah Martin.
Si Yi, a student at Dr. Charles Best Secondary since September 23, 2013, has volunteered over 65 hours in the community.
Please see the testimonials from our Parents: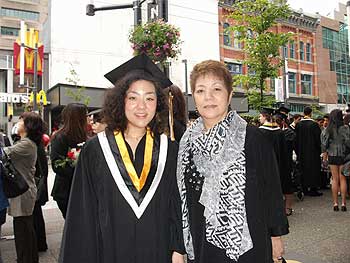 Mrs. Takenawa (parent)
The thought about sending my daughter to study overseas first came up when we went on a school tour to Canada. In September 2010, my daughter, Saki, started her studies in Coquitlam School District.
She told me that students at Gleneagle Secondary School study hard and the teachers really care about each student. According to my daughter, the relationship between each student and teacher was the best because students connected with their teachers in every class. You can never experience this type of education in Japan.
During the graduation ceremony, teachers, students and parents were all celebrating their children's success. I felt very fortunate to be amongst this cheering crowd. Thank you, Canada!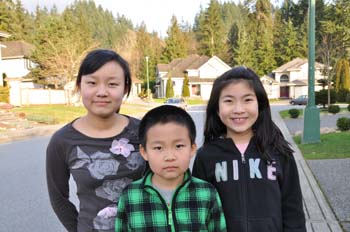 Mrs. Satoe Koeda, an international parent from Japan and China, is living in Coquitlam with her three children, Haruyo, Ito and Tainosuke.
"My children and I love Canada because the air is very clean, and the people are so kind.  My children were able to adjust to their new environment without any problems.  They have become involved in their school and the community.  My son has joined the basketball and volleyball teams at Walton Elementary School.  On the weekends, the children take lessons in Kendo and violin.  I also love it that Coquitlam has a Japanese School in Lincoln Center and a Manadarin School in Winslow Campus; this allows my children to maintain their culture. I am also studying English with other parents at CIC (Canada International College)".