Our Staff

Patricia Gartland
Superintendent of Schools, School District No. 43(Coquitlam)
pgartland@sd43.bc.ca

With over twenty-five years of experience in teaching language education and administration K-12, along with her multilingual expertise, Patricia truly believes that Coquitlam's International Education Program is the most dynamic and global education system for international students. Here in the Coquitlam School District our major goal for all our students studying abroad is to be able to experience the highest levels of academic and personal achievement while enjoying our Canadian west coast culture. Since 1999, Coquitlam's International program has given both parents and students peace of mind and an environment that ensures success and growth.
Patricia is continually focusing on program expansion and development whereby our program has grown considerably in the past 8 years.
Robert Lajoie
Marketing Manager
rlajoie@sd43.bc.ca

Bob Lajoie is an education and training specialist with over 20 years of experience in education. Bob grew up in the Coquitlam School District, graduating from Centennial High School and moving along to BCIT & Simon Fraser University for undergraduate and graduate studies. His career focus has been international education; the import and export of educational products and services and has worked at several British Columbia public education institutions including Vancouver Community College, the Ministry of Education and the Open Learning Agency. Bob has lived and worked in over twenty countries and is committed to the ideals of quality education for the global community; quality education as driven by SD#43 and the Canada International College.
Shawn Silverstone
Marketing Manager
ssilverstone@sd43.bc.ca

Shawn has 11 years' experience in the education sector and 8 years in International Education. In his previous role at another school district, he was responsible for marketing and student recruitment in 9 countries. Shawn brings a wealth of experience in the development and management of oversees contracts and partnerships. Shawn is responsible for the research, design, implementation and execution of client-centric International Education Partnerships and Programs. He is responsible for both internal and external marketing efforts in support of an overall presence in the international education market. Shawn represents the District internationally and continues to build and maintain relationships around the world.
Geoffrey Johnston
Program Coordinator
gjohnston@sd43.bc.ca

Geoffrey Johnston has12 years experience with the Coquitlam School District. Geoff attended both Montgomery and Centennial Secondary as a student. He has a Masters Degree in Curriculum and Instruction from the University of Phoenix as well as a Bachelor of Education Degree and a Bachelor of Business Administration Degree from the University of British Columbia and Simon Fraser University respectively. Geoff was the Counselling Department Head, Work Experience Coordinator and International Education Contact at Port Moody Secondary. He also has experience teaching Business, Science and ESL at the secondary level. As a program coordinator Geoff is committed to supporting students, parents and teachers.
Jean Wong
Program Coordinator
jwong@sd43.bc.ca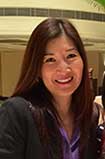 Jean Wong has over 25 years experience with the Coquitlam School District. She has taught and counseled ESL students at the middle and secondary levels; thus, having a very good understanding of the many cultural diversities, needs, and challenges of international students. Jean initiated and developed the curriculum for the ESL and Japanese programs at Dr. Charles Best Secondary School. She has also assisted in writing three ESL Board Authority Authorized Courses for the Coquitlam School District: ESL Skills 10, ESL Skills 11, and ESL Canadian Bridge 11. Jean has been a summer school principal for Coquitlam's International Education Summer Program for over ten years. She has a Master's Degree in Educational Leadership and a Professional Specialization Certificate in School Management and Leadership Studies from the University of Victoria. Jean is committed to investing in all learners, encouraging them to be the best that they can be, and celebrating their successes.
Office Staff: